Dear MCREA Member,
I hope that this email finds you safe and well.  This is our new mass email program called Sendy and I hope there are less issues than we previously had with MailChimp.
Thank you to our members who have already paid their dues for our 2021-2022 membership year. Our dues year is from September 1 through August 31. If you have not done so yet, and pay NJEA annually, please do one of the following:
1) Login to
www.njea.org
 and follow the prompts to renew your NJREA membership using a credit card or bank withdrawal.
2) You may also renew by sending NJEA a check payable to NJEA to
NJEA 
PO Box 534015
Pittsburgh, PA 15253-9901
3) NJREA Lifetime members should make their $10 annual county dues OR $250 lifetime county dues payable to MCREA and mail them to me:
Michelle Murphy
77 Pinetree Drive
Parlin, NJ  08859
The deadline for renewal is August 1, 2021 to ensure  that you do not have a lapse in the valuable retirement information and services you now enjoy as a current NJREA member. 
---
Have you received a call yet from NJEA this summer?  Well, be prepared to pick up and have a short conversation with one of our members!  NJEA has a goal to connect with 200,000 of our members over the next few weeks. I am one of the callers and our questions are about how the last school year went and if there are any issues regarding public education that you are concerned about.  Since some of the members being called are retirees I make sure I thank them for continuing to keep our union strong into retirement. So, if you see NJEA in your caller ID, please take a few minutes to connect with one of us - it might even be ME!
Here you can see Steve Beatty at our Zoom training session and a screenshot of some members during the training sessions.  Look closely for one of MCREA's  dear friends who joined us pre-retired!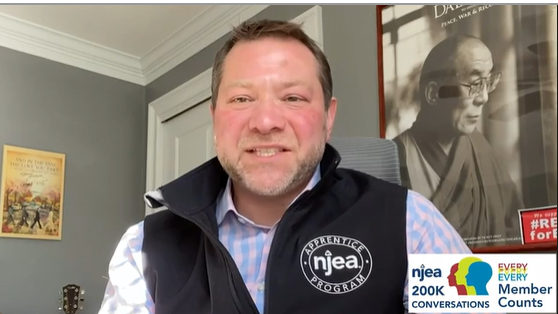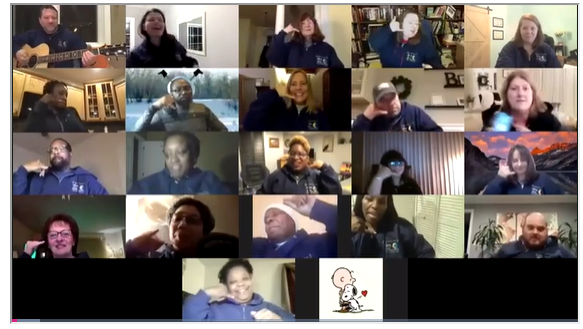 Thank you for keeping your membership active! Please email me directly if you have any questions regarding membership.  My email is listed below.  I'm not quite sure where the contact us link takes you!
Michelle Murphy
MCREA Membership Chair
mmurphyMCREA@gmail.com